We are proud to offer a selection of bungalow plans in the new Fairgounds community in the Town of Arnprior. Explore all that this wonderful community has to offer within easy commuting distance to the Nation's Capital.
NOW RELEASED! CLICK for more information
Homesites: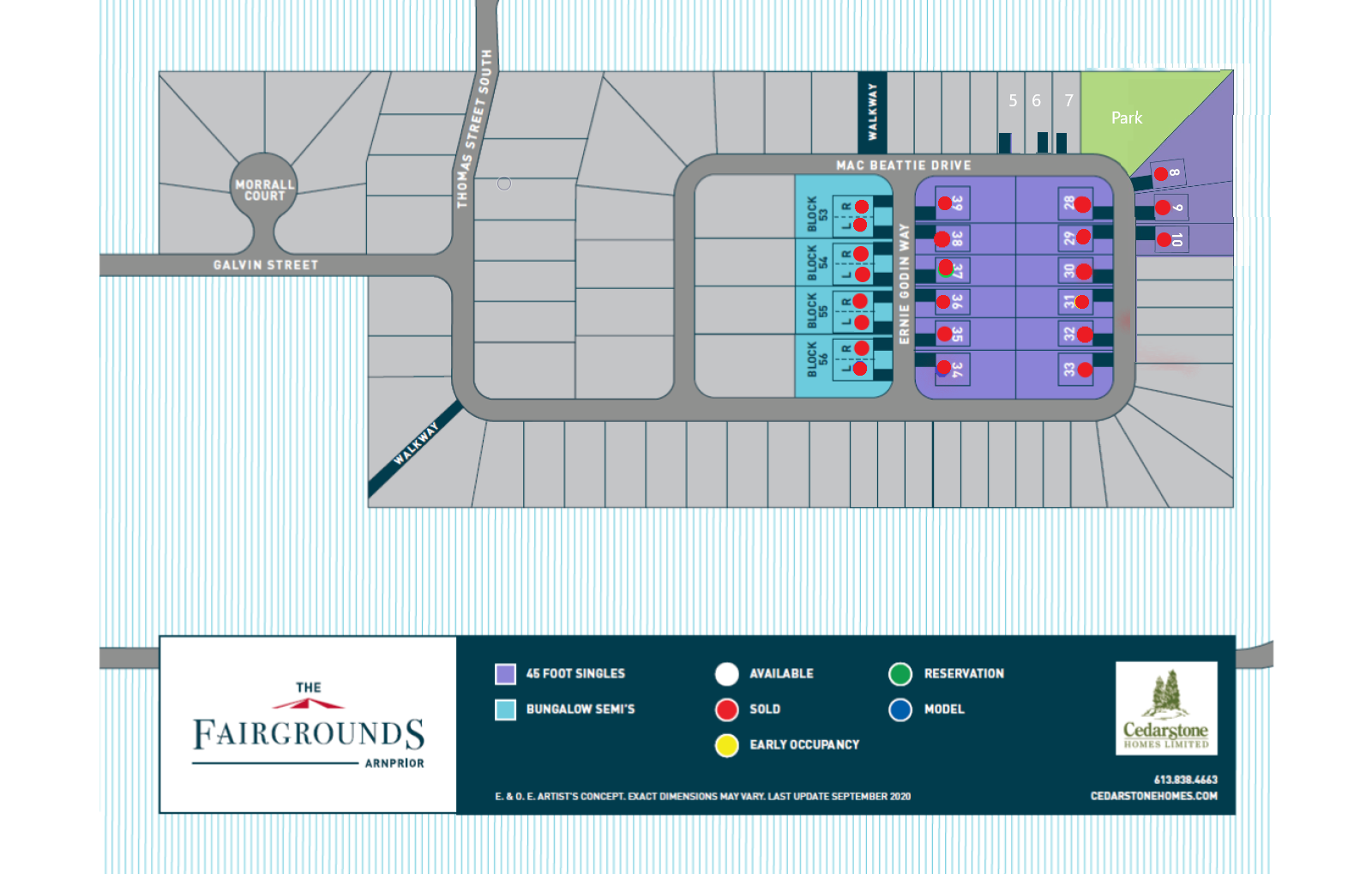 Bungalow Single Lots
First Phase SOLD OUT!
Lot 28 SOLD
Lot 29 SOLD
Lot 30 SOLD
Lot 31 SOLD
Lot 33 SOLD
Lot 34 SOLD
Lot 35 SOLD
Lot 36 SOLD
Lot 37 SOLD
Lot 38 SOLD
Lot 39 SOLD
3 new bungalow single lots released!
Occupancies 2022
Lot 8 SOLD
Lot 9 Mac Beattie Drive
Lot 10 Mac Beattie Drive
Bungalow Semi Lots 127 Feet Deep Lots!
Largest semis in the Fairgrounds!
53L The Linacre SOLD
53R The Exeter SOLD
54L The Linacre2
54R The Linacre2
55L The Liancre2
55R The Linacre2
56R The Exeter SOLD
56L -The Linacre SOLD
The Fairgrounds Bungalows
The Fairgrounds Semi-Detached Bungalows
Linacre